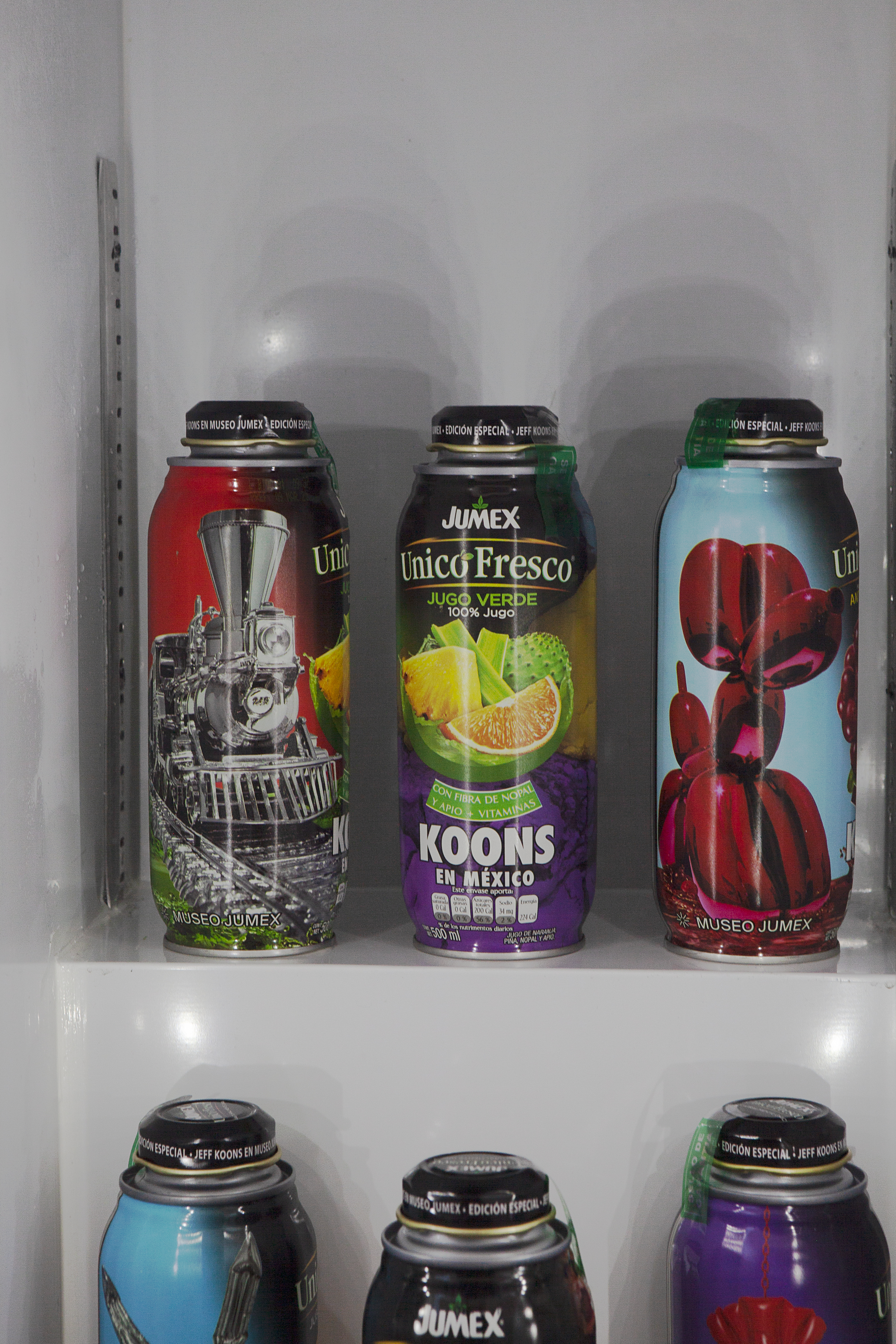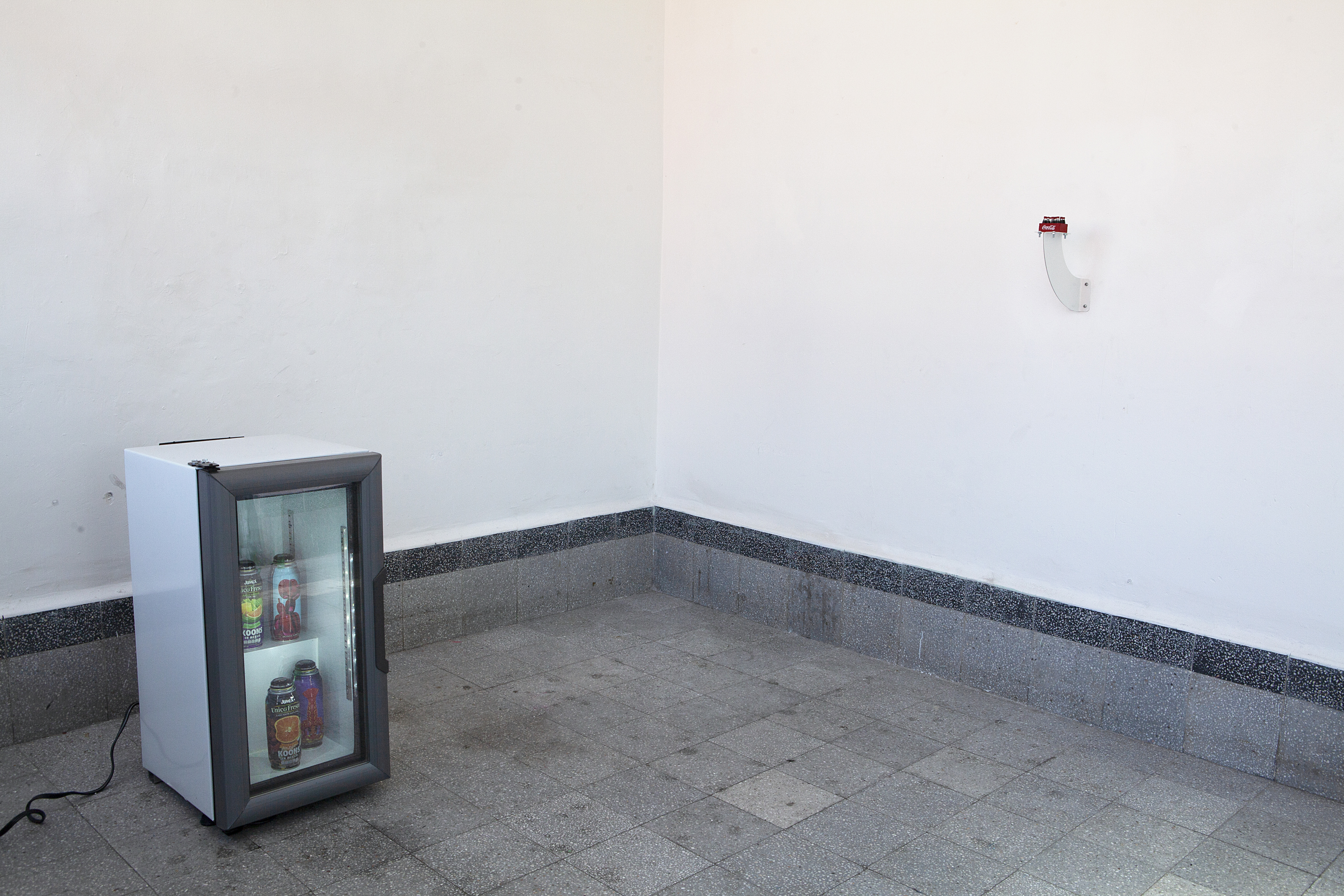 Jugo

2019

Biquini Wax EPS

Photo: Karla Leyva

In celebration of the exhibition Marcel Duchamp y Jeff Koons at Mexico City's Museo Jumex, beverage manufacturer Jumex Único Fresco has released a special edition Koons En México fruit juice range, available for purchase at the museum and in various supermarkets across the city. The exhibition Jugo at Biquini Wax EPS uses Koons' Jumex collaboration as a means to reflect on the pervasiveness of consumer culture in both the institutionalisation of contemporary art, and throughout everyday life. Included is a refrigerator that neatly houses the range of juices, inserting Koons in to the domestic, lived-in space of Biquini Wax EPS. Alongside other references to bottled water, fruit and the culturally embedded Coca Cola, Jugo is concerned with the ever-increasing influence of the consumer product.

Jugo
2019

Jumex Único Fresco 'Koons En México' fruit juice range, secured refrigerator.

Untitled

2019

Handmade souvenir purchased from a street vendor.

Transection

2019

Water bottle.

Light reading, heavy drinking

2019

Irresistibles Jugos Energeticos magazine, gallery bathroom.

A Lemon Tree

2019

Lemon tree.